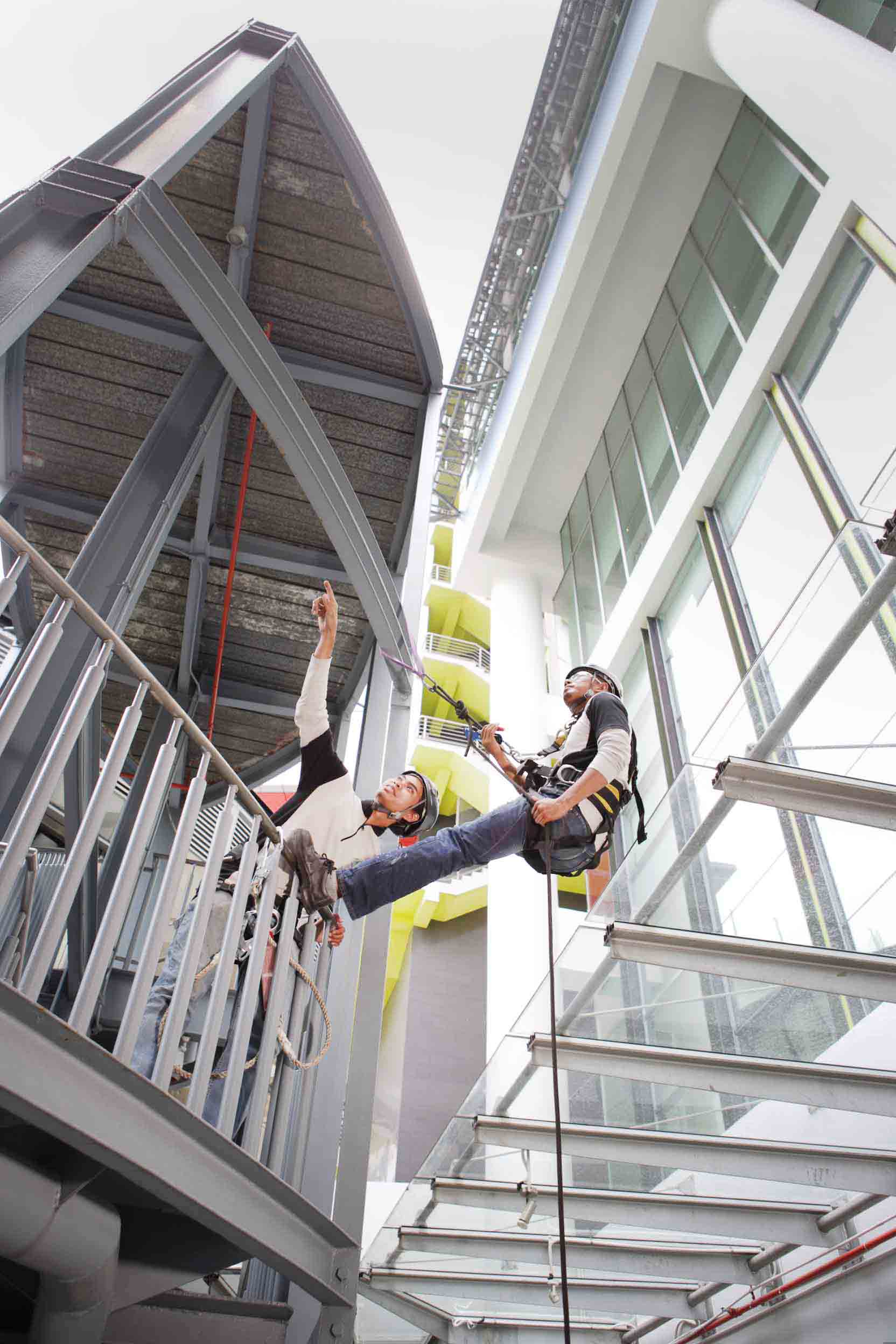 At Mastermark, we value a collaborative environment and ensure our employees maintain a holistic work-life balance.
Our team consists of adventurous and energetic individuals who are able to work independently. Our core values include empathy, generosity and being service-minded.
Transparency and integrity are key characteristics in our work culture and are embodied in everyone from the top to our latest hire.
Can't wait to come on board? Explore our open positions at below:
Can't find what you're looking for?
Head to MyCareersFuture for the most updated open positions available at Mastermark.
business development associate
As a Business Development Associate, you will be responsible for supporting the Business Development Team. Your roles and responsibilities involve:
Present products and services to potential clients and secure a deal
Maintain relationships with existing clients and assist them with any concerns
Work closely with other departments to ensure a smooth sales process
Support the Business Development team in preparing sales quotes, compile and collate data, prepare, and submit reports as required
Be the first point of contact for external enquires through telephone calls or WhatsApp Business messages
Our ideal person should have:
Min. Higher Nitec/Diploma in any related discipline
Excellent communication and presentation skills
Great customer service skills, interpersonal skills, and coordination skills
Meticulous with data and accurate with reports
Prior experience in Business Development/Administration is a plus but fresh graduates are welcome to apply
Singaporean/PR
We offer competitive salary and benefits package. If you are looking for a challenging yet rewarding experience to nurture and develop your skills, we encourage you to apply!
Benefits:
Paid time off including vacation, sick leave, and maternity/paternity leave
Medical and dental coverage for employees
Hybrid work arrangements
Interested? Send your CV to careers@mastermark.com.sg or apply through MyCareersFuture.
assistant manager/ senior business development executive (product distribution)
Have a creative mind to grow an existing business? Join us at Mastermark for an exciting professional career!You will be at the forefront of Singapore's bird and wildlife management, striving to provide innovative solutions to help manage human and wildlife conflicts. We are driven by the excitement of building new technologies, inventing products, providing consulting advice and services that turn nature conflicts into long-term business opportunities.
In the midst of our company's expansion, we are looking for a highly motivated and experienced Assist. Manager/Senior Business Development Executive (Product Distribution) to join our team!
Your Role:
Develop and implement business strategies to achieve company's sales target
Conduct market research and analyze market trends to identify opportunities to expand the company's global presence and client base
Identify potential business customers and build strong lasting relationships with stakeholders
Provide exceptional customer service to ensure customer satisfaction
Stay up-to-date with the latest market trends and industry developments to develop effective sales solutions to meet the needs of both company and its clients
Collaborate with other departments, including product development, and operations, to ensure seamless execution of sales strategies and initiatives
Work closely with the marketing team to develop marketing materials and campaigns for both global and international sales
Provide regular reports on sales activity, client feedback, and market development for the management
Our Requirements:
Diploma/Degree in any related fields with at least 3-5 years of experience in business development and international sales
Proven track record of achieving sales target and driving revenue growth
Excellent communication, negotiation, and interpersonal skills, with the ability to build and maintain strong long-term relationships with clients and stakeholders
Strong analytical and problem-solving skills
Ability to work independently and as part of a team
Having a Driver's license will be an advantage
Ability to converse fluently in Chinese Mandarin will be an advantage
If you are an ambitious, results-driven individual with an interest in international sales and business development, we encourage you to apply for this exciting opportunity! Mastermark offers competitive salary and benefits packages, as well as opportunities for career growth and advancement within our rapidly expanding company.
This position plays a vital role in supporting our operations team.
Jobscope
Wildlife trapping and handling (training will be provided)
Animal transportation and humane animal removal
Documentation and administrative work for the above
Shift work or on standby for job activations or rescue work which includes OT pay
Requirements
Love and enthusiasm for animals and wildlife
1 year of domestic or wild animal handling experience is preferred Class 3 driver's license will be an added advantage
Singaporean/PR
Benefits
Annual Leave
Medical
Dental
Interested? Send your CV to careers@mastermark.com.sg or apply through MyCareersFuture.
Build your career around your love for animals with us. We are seeking several enthusiastic and animal loving individuals to fill this new role.
The Animal Care Officer will be handling husbandry care for supervised animals at one of the various animal care sites within Singapore based on a roster rotation. Transport will be provided to the respective sites from our base of operations, located 5 mins walk from Pioneer MRT.
Jobscope
Distribute food under supervision and according to animal dietary requirements.
Handle, restrain and move animals.
Provide basic animal care (e.g. showering, nail trimming, ear cleaning)
General Housekeeping (e.g. moving and arranging supplies) and related work.
Requirements
At least an 'O' Level qualification or equivalent.
Good communication skills in English, both written and spoken.
Completed handling course conducted by an accredited or approved training provider will be an added advantage.
At least 1-year work experience or equivalent in animal husbandry/handling and care.
Those with the following vaccinations will be a bonus:

Rabies and Tetanus
Japanese Encephalitis (JE) and Influenza
Benefits
Annual Leave
Medical
Dental
Interested? Send your CV to careers@mastermark.com.sg or apply through MyCareersFuture.
MCF-2022-0723848
Based at our Operations Division near the Tai Seng MRT Station, you will be driven by the excitement of seeing how we resolve a range of wildlife & human conflicts. You will be at the forefront coordinating our 24/7 operations though the phone on a 4-day work-week.
Training will be provided!
Your Role:
Manage the operations 24/7 hotline phones independently on a roster basis.
Receive calls from clients, input data and liaise with Ops teams on measures to be taken.
Monitor actions taken at each stage, advising teams on adherence to operational & corporate protocols.
Collate data/records and put up results/reports as appropriate.
Provide timely and accurate liaison between clients and Ops teams.
Able to manage the incoming cases and follow up through the phone with the necessary action accordingly.
Our Requirements:
Ability to communicate in English clearly and professionally, both verbally and in writing.
Strong listening skills, patient & friendly attitude
Meticulous, possess a strong work ethic and team mentality.
Work only 4 days per week (up to 40 hrs) on rotating shifts, including weekends & public holidays. Any extra hour will be considered as overtime work. Night time work will be done from home.
Minimum 2 years of relevant experience in operations coordination
Benefits:
Annual Leave
Medical
Dental
Interested? Send your CV to careers@mastermark.com.sg or apply through MyCareersFuture.