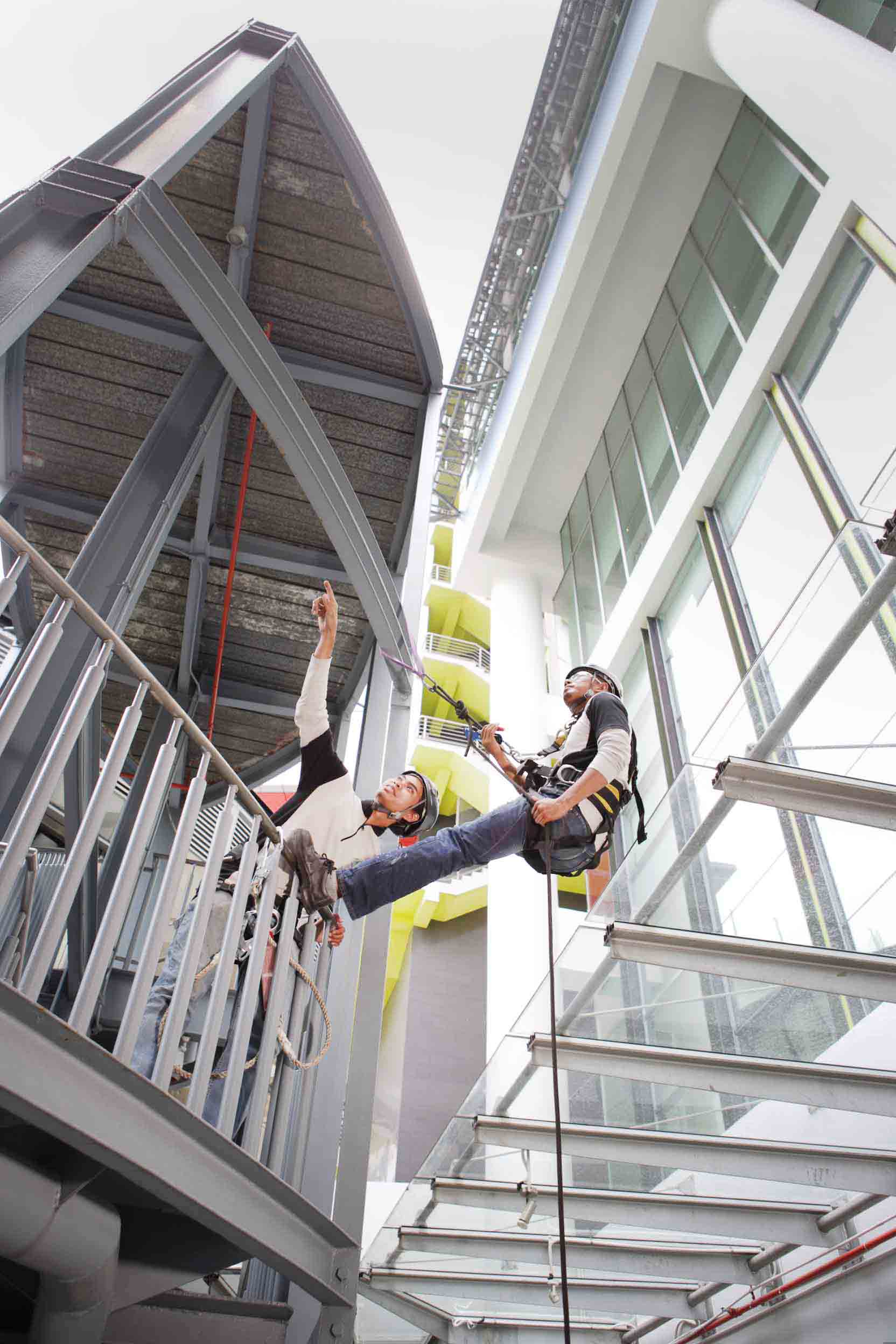 WE DARE YOU TO TAKE A WALK ON THE WILD SIDE!
At Mastermark, we value a collaborative environment and ensure our employees maintain a holistic worklife balance.
Our team consists of adventurous and energetic individuals who are able to work independently. Despite that, we treasure helping, sharing and lifting others.
Transparency and integrity are key characteristics in our work culture and are embodied in everyone from the top to our latest hire.
If this sounds like a place you would like to work at, do drop us an email at careers@mastermark.com.sg.
explore our open positions
wildlife management specialist — technician
Expected remuneration: S$1,700 – S$2,100 monthly with OT pay
Jobscope
- Handling of wild and domestic animals
- Respond to rescue/relocation activations
- daily documentation of wildlife rescues/projects
- Supervision of current wildlife team
Our ideal person should have:
- love and enthusiasm for animals and wildlife
- 1 to 3 years of domestic and wild animal handling experience
- Willing to be on standby/shift work if required for rescue/activation cases
- Tree Climbing/Work at Heights/MEWP certification/class 3 drivers license will be an added advantage
To apply please email careers@mastermark.com.sg or apply through MyCareersFuture.
bird control specialist — technician
Expected Remuneration: S$1,850—S$2,250 monthly with OT pay
Main Location: Operations
Job Description:
- Learn about the intricacies and be well versed with the technicalities of bird control
- Bird proofing of buildings and premises, both commercial & residential
- Installation of bird netting and bird spikes
- Working at heights from an elevated work platform or high floors
Requirements:
- love and enthusiasm for birds and wildlife
- Be physically fit and able to work at heights for long periods
- Relevant technical skills (handy with handtools and power drills)
- A good team player
- Work at Heights/MEWP certification will be an added advantage
Added allowance for: Driving duty ( those with Class 3 driving licence)
This job opening is for Singaporean or PR only.
To apply please email careers@mastermark.com.sg or apply through MyCareersFuture.
senior business development executive
Take a walk on the wild side!
We are looking for a SENIOR BUSINESS DEVELOPMENT EXECUTIVE to join our team!

If you have a creative mind to grow an existing business, join us at Mastermark Pte Ltd for a 'wildly' exciting professional career! You will be at the forefront of Singapore's bird and wildlife management, striving to provide a resolution to wildlife and human conflicts. We are driven by the excitement of building new technologies, inventing products, providing consulting advice & services that turn nature conflicts into long-term business opportunities. We have worked with hundreds of organisations, both government and private sectors, and we are seeking an enterprising and enthusiastic individual to fill this role!
What it entails:The Senior Business Development Executive plays an important role in supporting the overall business growth of the organization through various strategies with an excellent service-oriented mind and intuitiveness to meet the needs of our clients. You will play a crucial role in pioneering and designing various pillars in Mastermark's business services such as:
/ Assisting the Head of Business Development in identifying, evaluating, and pursuing new business opportunities with existing and or new clients.
/ Managing customer accounts including the execution of pre and post sales process in line with the Company's standard operating procedure.
/ Pursuing the development and execution of sales strategies to meet business growth targets.
/ Strategising various opportunities for internationalisation.
/ Developing and tailoring solutions to meet each client's needs.
/ Meeting with potential clients to present the Company's profile as well as its business products and services.

Job requirements:
• Diploma/Degree in Business Management or related fields
• At least 2 years of experience in Account Management/Strategic Business Development preferred
• Exceptional interpersonal and communication skills
• Possess a self-starter attitude, a team player mentality, and the ability to thrive in times of ambiguity
• A great strategic mind to develop ways to bring the business further and beyond Singapore.
• Ability to converse fluently in English.

These skills will be considered as an added bonus:
• Ability to converse in Mandarin.
• Possess a driving license.

Company Benefits:
Medical
Dental
Annual Leave
Pantry with free snacks and drinks!

If this is the career that you wish to partake in, apply here or send your resumé to careers@mastermark.com.sg.

Shortlisted applicants will be contacted via phonecall/whatsapp within 14 days.