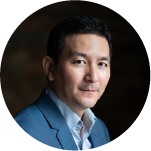 Managing Director
Mastermark Pte Ltd
Christopher is the Managing Director of Mastermark Pte Ltd based in Singapore.  He has over 20 years of specialised aerodrome wildlife safety experience, and has led Mastermark to become South East Asia's largest bird & wildlife specialist with over 75 staff consultants and wildlife technicians.
He graduated from the Queensland University of Technology with a Bachelor of Business in Economics.  He is a member of the World Birdstrike Association (WBA), North America Bird Strike Committee (BSC), and the Australian Association Wildlife Hazard Group (AAWHG).  His company is currently the wildlife consultant for Changi International Airport, Seletar Airport, Supadio International Airport, multiple Republic of Singapore Air Force(RSAF) airbases, as well as the multi-billion dollar Changi East Development for the new Terminal 5.  Christopher is also an adjunct consultant to the RSAF and the office of Director General Civil Aviation (DGCA - Indonesia).
AIRPORT WILDLIFE HAZARD
TRAINING COURSES
Wildlife Management at airports is essential to maintain an adequate level of safety for aircraft operations. Our Management and Operations courses are designed in accordance to recommendations from ICAO Annex 14 and Part 3 of Document 9137, using case studies of best practices from around the world, leveraging on years of practical experience from Singapore's Aerodrome Wildlife Specialist, Mastermark.
Both course types that we offer here are under the ICAO TRAINAIR PLUS programme to provide a complete top to bottom coverage of the critical components involved in a Wildlife Hazard Management Programme, from planning to execution. Our courses are tailored to the needs of each airport and are applicable both to management level and to groundwork operatives.