URBAN BIRD & WILDLIFE
MANAGEMENT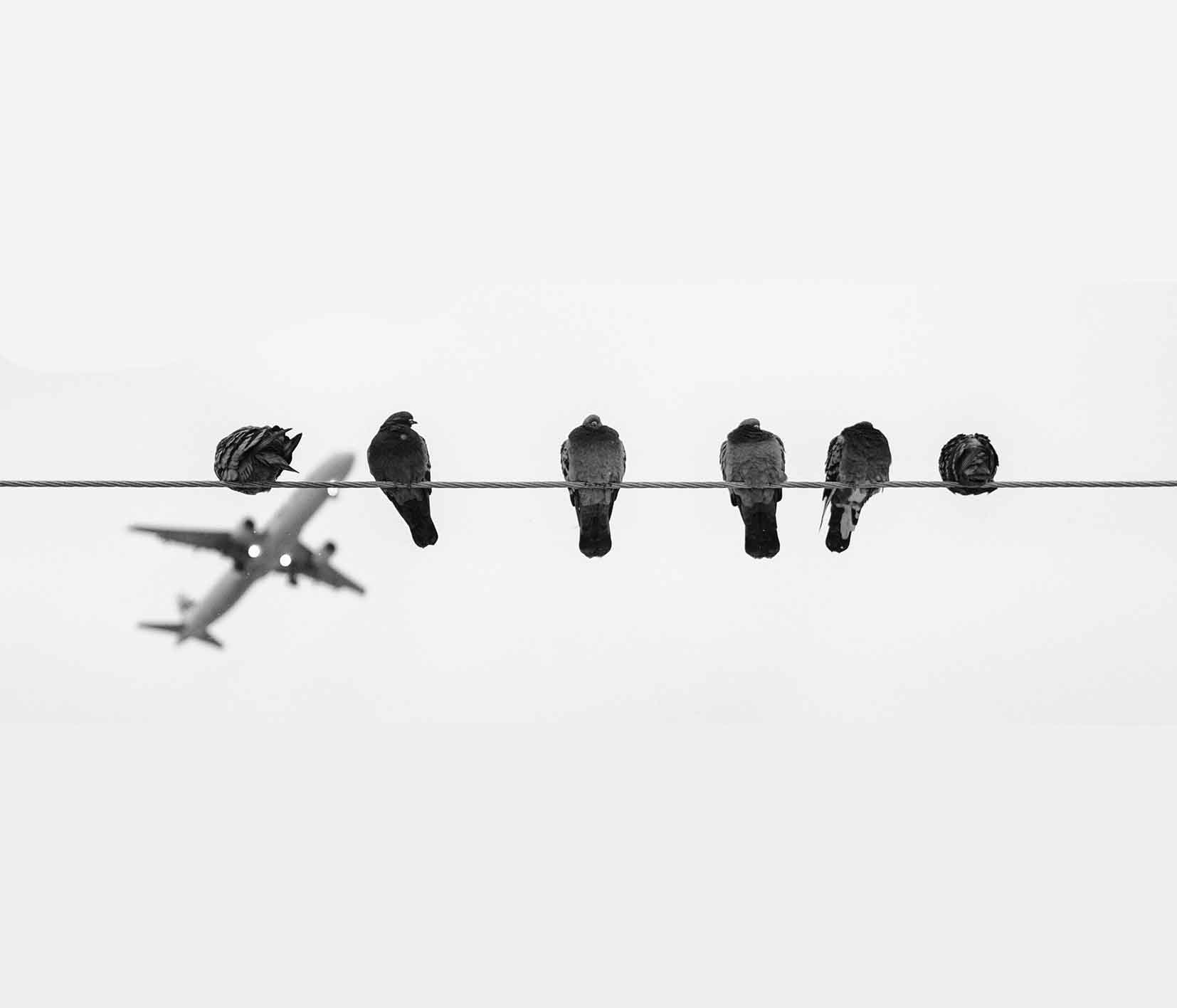 URBAN BIRD AND WILDLIFE MANAGEMENT
INDEPENDENT. UNBIASED. EXPERTS. 
Mastermark Pte Ltd is the largest bird control and wildlife specialist in Singapore. We look towards helping you manage all bird and wildlife issues with solutions that are tailored to your needs, while ensuring that the wildlife are dealt with in the most humane and environmentally friendly way. Afterall, we love animals too.
We cater various services for both residential and commercial spaces in bird proofing from start to finish, be it cleaning bird poop on your aircon ledges, to installing bird netting and bird spikes or managing bird populations within a vicinity.
Mananging wildlife in highly urbanised areas can be a challenge. Our wildlife team is trained in handling most wildlife animals including wild boars, civets, snakes and more, in the removal, rescue and relocation of these animals. With Singapore's new Wildlife Act, most citizens are prohibited to trap any wild animals. Being an authorised contarctor of NParks, we are able to assist and work with the governement in ensuring public safety whilst maintaining a healthy ecosystem.
We have worked with multiple airports in managing and training personnel to ensure that runways are safe for planes. Our team is also equipped in devising Environmental Monitoring and Management Plans for the construction industry. 
It starts with a conversation
Whether you've got a bird problem or you are looking for an animal management solution, speak to us today to find out what we can do to keep away unwanted birds or wildlife from your home, work, or urban environment.
We believe in the humane treatment of wildlife. We ensure our solutions balance the safety of animals as well as the safety of people.
We value your opinions and concerns. Tell us what you think and how we can improve to provide better ideas and solutions. Click the icon to leave your feedback.
We believe in the excellence of quality in our products, and we ensure that they are long-lasting. Warranty is provided for all the products we offer.
ONE SIZE DOES NOT FIT ALL
We strive to meticulously and carefully find solutions that fit your individual situations best, without using run-of-the-mill quick fixes.
We are dedicated to keeping both our clients and teams out of harms way, striving to achieve our utmost in safety standards. We are accredited with necessary safety certifications.
We believe the best money spent are on things that work, the best solutions and results that derive the greatest value.

We value your opinion and feedback.
Talk to us about what we did well or how we can do better. Be it good or bad, help us continue to improve.

We value your opinion and feedback.
Talk to us about what we did well or how we can do better. Be it good or bad, help us continue to improve.
A. Ray

If you looking for bird netting to be install I will tell you do not waste time looking around for other company... In teams of material they are using vs other company it is also very much better...

L. Ong

...From start to completion of job, service and communications was good! Friendly service and helpful explanation on the problem and solutions provided... would recommend to friends and future projects.

G. Ser

... On the installation day, the team are very professional, they did a fantastic job by clearing and cleaning, even wash the window, also disinfected the affected area, putting up netting (view is not obstructed), with 2 years warranty, is really worth the value! Highly recommended! Thumb up to the Mastermark...

C. Lu

Great job done at our place. Professional sales and service team. Highly recommended !

W.T. Lim

We had bats and birds nesting in our roof. It was difficult to find the right people to deal with this problem permanently... When we finally engaged Mastermark, the problem went away for good. The team was thorough and professional. They managed to seal and bird/bat-proof my entire roof. I recommend contacting them if you're having the same issues.

J. Low

Excellent service by the company. Fast response and very satisfy with the product installed

J.Y.J. Low

... Our only regret is why we did not engage Mastermark earlier. Love the new net and shiny spikes. Kindly note that no birds are harmed in the installation. The last young pigeon manage to learn how to fly just before the circuit breaker ended. Cheers!

J. Makaay

Very good service and they get job done in professional manner without hassle and solved bird problem at my hdb unit. now need pay lesser for aircon compressor unit after solved bird issue. many thanks for professional job done!