Suitable for feral dog trapping.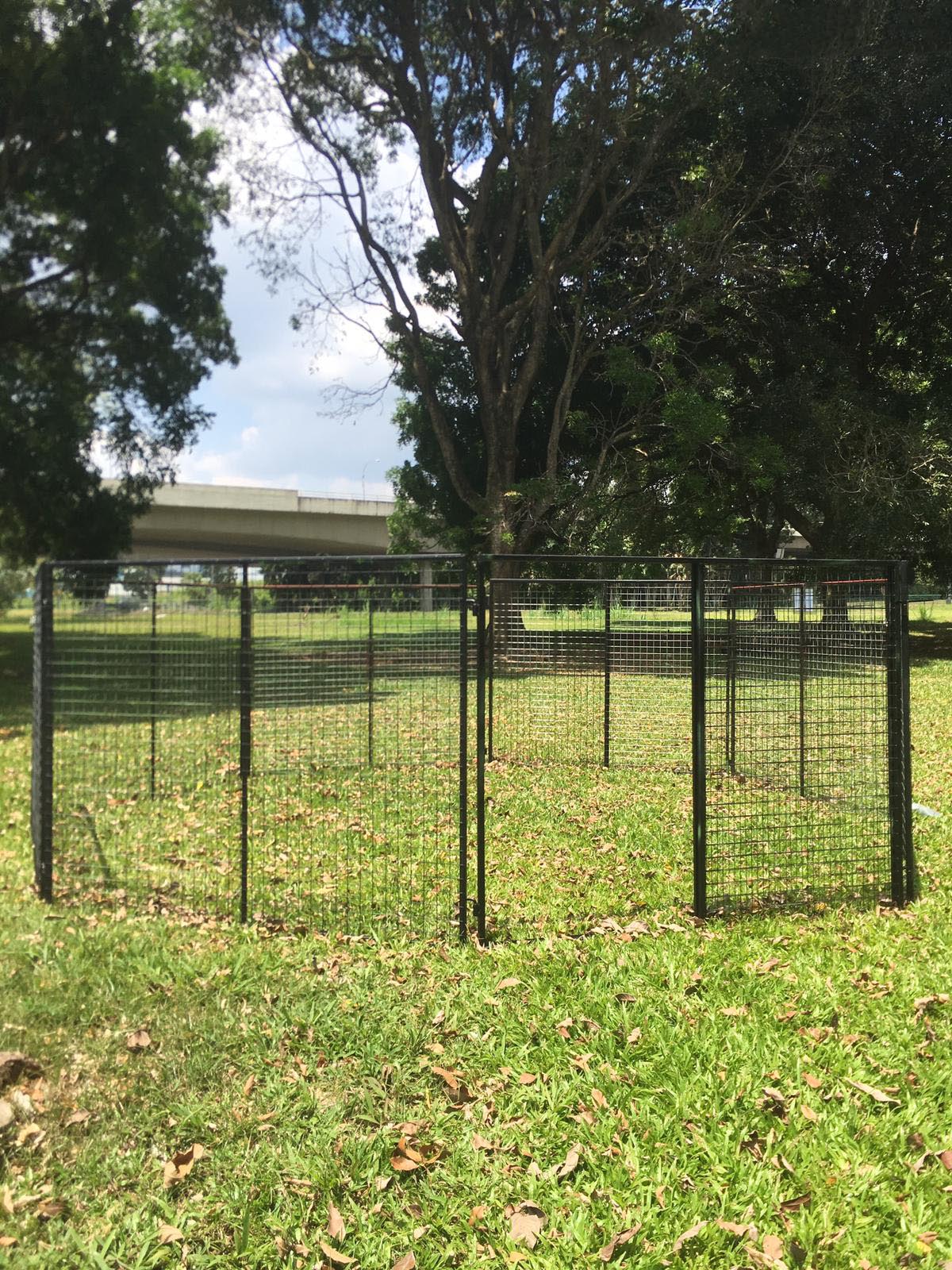 The trap is made up of individual panels that can be added or taken away to cater to different sizing needs. This also makes it easy to dismantle and conveniently store away without taking up much space.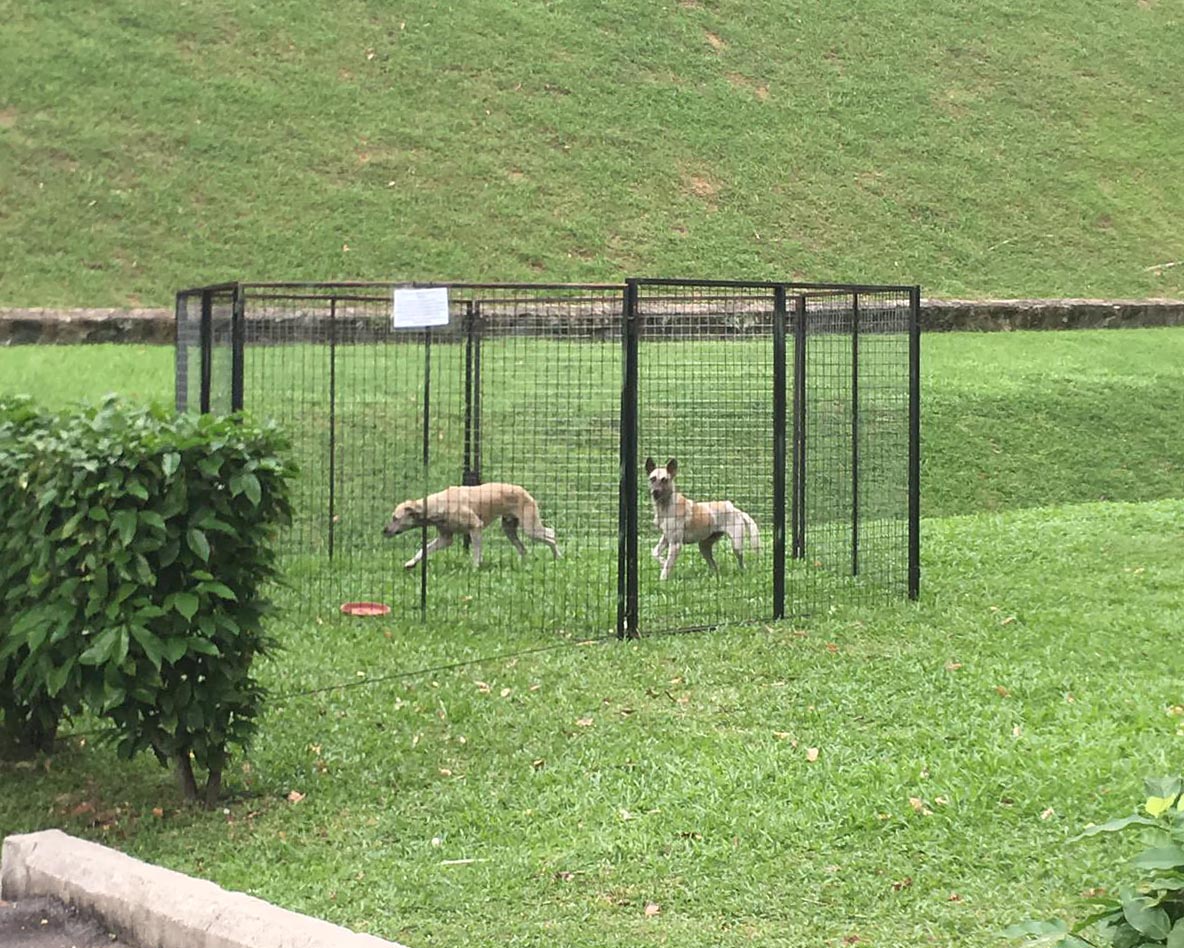 an effective
trapping method
Corral traps are an effective and popular method for controlling feral dogs.
When requsting to buy any wildlife handling equipment, please be mindful of the Wildlife Act, Singapore. This inhibits any person from intentionally feeding, killing, trapping, taking or keeping of wildlife within Singapore. To read the full Wildlife Act, please click here.